ACADEMICS
The EIP academic program combines special classes taught by faculty with extensive academic, professional and entrepreneurial experiences and the wide range of additional education opportunities offered by a large research institution. 15 credits are required for the EIP Honors Citation. Four courses totaling 9 credits are exclusively available to EIP students and are taken one per semester for each of the first four semesters.  6 of these EIP credits may be applied toward a Minor in Technology Entrepreneurship.  HEIP240 fulfills the General Education Scholarship-in-Practice outside of major requirement.

Key Features

4 EIP Courses (9 credits)
6 additional credits
Honors Seminars
Team projects
Experiential learning
Case studies
Online simulations
Co-curricular workshops
Entrepreneur guest speakers
Design thinking & creativity projects
Lean startup methodology
Project management
Sustainable business models
Environmental & social impact
Global perspective
EIP Curriculum

Fall Semester

HEIP 240: Exploring International Entrepreneurship & Innovation provides an introduction to the opportunities and challenges of entrepreneurship and innovation from an international perspective through lectures and guest speakers with international experiences. (3 credit)

Spring Semester

‍HEIP 241: EIP Capstone: Creating Enterprise with Social Impact addresses the global necessity to develop and implement solutions to critical social and environmental concerns in ways that are both technologically viable and economically sustainable. Top ventures may be awarded part of the $50,000 Mtech Impact Seed Fund. (2 credit)

Curriculum Flow

The academic program also requires an additional 6-credits, bringing the total credit load to 15 credits. These credits can be fulfilled via Honors Seminars, honors versions of courses (designated Honors sections of courses), as well as co-ops and study abroad courses. These credits must be approved by the program director and must be completed prior to receiving the academic citation. Honors Seminars and these alternate course options are an excellent way to satisfy graduation requirements, as many of these classes may count towards general education requirements or the student's major. Click here for more about Honors Seminars.

Beginning in 2019, specific options available to your cohort are outlined below:

In fall 2020 we have added several new options for completing the required six-credits beyond HELP-designated courses for currently enrolled undergraduates.  Most broadly these would include any 400 or graduate level course related to creativity, innovation and/or entrepreneurship with approval of EIP program director or director's designee  (Email eip@umd.edu to ask about a particular course).  

The courses below are pre-approved to count toward the requirements (You must still qualify for the course enrollment requirements)

ENES461: Advanced Entrepreneurial Opportunity Analysis in Technology Ventures
Other 400-level course in Minor in Technology Entrepreneurship for those in Minor (only for students enrolled in the Minor - see http://www.mtech.umd.edu/educate/minor/)
BMGT468V  Business Models and Methods to Affect Social Change   (Social Innovation Fellows program)
BMGT468W: Social Innovation Practicum: Consulting and Venture Creation (Social Innovation Fellows program)
A growing list of pre-approved course options can be found at   https://ter.ps/EIPoptions. All of these courses can also be counted retroactively if you have already taken them.

For those looking to take any of these new options, or others who would like to check, please complete the following EIP citation requirements check form: https://ter.ps/EIPcheck

Terp Tank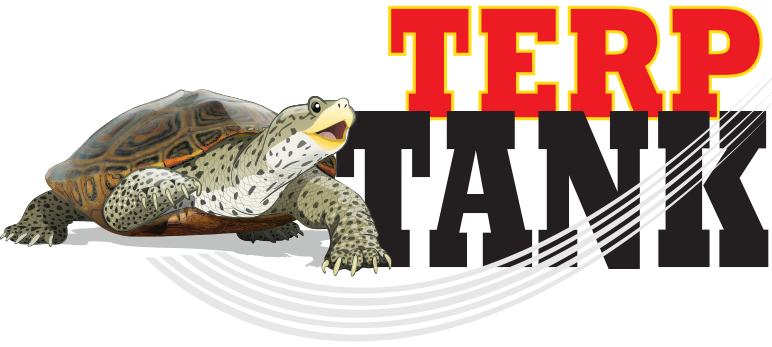 The EIP capstone project is the culmination of two years of study in the program.

EIP second-semester sophomores work in teams to develop a for-profit business plan that achieves multiple bottom-lines of both profitability and social benefit. These projects address the global necessity to develop and implement solutions to critical social and environmental concerns in ways that are both technologically viable and economically sustainable.

The capstone project and course culminate in the "Terp Tank" competition, where EIP sophomores preparing to complete the course sequence present their Capstone Projects to a panel of judges for the chance to win cash prizes from supporting sponsors.

More information about Terp Tank
Early Exposure to Entrepreneurship

First and foremost, students receive exposure to entrepreneurial concepts from the outset of their university careers. This helps students to approach their given fields with a creative and practical solutions-oriented perspective that they can apply in their upper-division courses and summer internships.

Students learn valuable lessons about entrepreneurship and innovation that they can apply throughout their careers and in their own enterprises. Early coursework focuses on critical thinking skills, opportunity identification and assessment, and development of creative, sustainable solutions.

Self-Assessment and Understanding

We believe that entrepreneurship is an excellent means for self-expression and self-actualization. Many deliverables for the first EIP course are self-reflective, covering personal experiences related to leadership self-assessment, developing goals for their entrepreneurial aspirations, and defining requirements to achieve these goals.

"It's funny how a one credit class can have a bigger impact on you as a person than any of your other classes combined. The different speakers that came to speak to us taught me many different thing but one common theme emerged: there is no right way."

Example Guest Speakers and Mentors

Experiential Learning

Students are part of a special experiential learning model comprised of dynamic courses, seminars, workshops, competitions, volunteerism and company creation activities. They participate in a variety of creative and innovative thinking exercises and hands-on projects. In collaboration with faculty who have launched, operated, and advised successful ventures, students develop their business ideas and create team-based product and service plans.

Maryland Social Entrepreneur Corps

The Maryland Social Entrepreneur Corps is a structured social impact immersion program where UMD students engage and work directly with communities worldwide for creating sustainable entrepreneurial solutions to complex challenges. This 9-credit program is administered by UMD Education Abroad (EA), in partnership with various academic units on campus and community-based organizations abroad. In 2018, Education Abroad offered MSEC summer programs in the Ecuador and Guatemala. Completion of this program also substitutes for one Honors Seminar requirement. For more information, please visit Maryland Social Entrepreneur Corps.

Participating in MSEC fulfills 9 credits toward graduation and one of the additional 3-credit requirements for EIP.