Frequently Asked Questions
The EIP program is being closed in Spring 2021. We will not be accepting incoming students for Fall 2020. For more information contact honors@umd.edu.

Returning EIP sophomores will not be required to live in La Plata Hall for the 2020-2021 academic year.

General

What is the Honors Entrepreneurship and Innovation Program (EIP)?
EIP provides entrepreneurially minded freshmen and sophomores from all majors the opportunity to learn and live entrepreneurship and innovation. In this living-learning program, students develop the entrepreneurial mindsets, skill sets, and relationships to launch successful concepts in startup companies or corporate ventures.
Living

Where do EIP students live?
All EIP students live together on reserved floors of the La Plata residence hall on North Campus. La Plata Hall is a nine-story, coed, traditional-style residence hall. Nearby are the North Campus Dining Hall, Byrd Stadium, and the Campus Recreation Center. Most academic buildings and libraries are a 5 to 15 minute walk and the University Shuttle makes frequent stops in the community for overall safety and convenience. Learn more about La Plata Hall.
Can I live somewhere else?
All EIP students are required to live together in La Plata Hall for their freshman and sophomore years as a key component of the EIP living-learning experience.
How much does it cost to live in a residential program?
Coursework

How many credits are required to complete the Entrepreneurship and Innovation Program?
Students must complete a total of 15 credits, which include 9 credits of Entrepreneurship and Innovation courses (HEIP prefix) and 6 credits of additional courses. See what options are available for these 6 credits. Some of the 15 credits may count towards general education requirements and the student's major.
What courses are required for EIP?
Read about the academic program here.
Other

What kind of time commitment is the Entrepreneurship and Innovation Program?
EIP is an Honors-level program. It is meant to be challenging, enjoyable and fulfilling. The amount of time required outside of class for courses is significant particularly for course projects and often requires field activities such as target market/user and other types of interviews, prototype development, and product/service testing and other activities.
The program staff will work with you to identify internship opportunities based on your skills and interests.
Yes, funding is available for ventures.  EIP student ventures can apply for funding from the Impact Seed Fund, a $50,000 annual seed fund managed by Mtech. These funds are exclusively dedicated to new ventures making a positive social impact, typically in education, healthcare, the environment, and related areas. Funds are provided as grants, with no payback or equity requirement. Funds are to be used for R&D or working capital for student ventures.
Who owns my invention/company?
EIP student companies are 100% student-owned, with no equity sharing with the University. One exception is for work being done within a university laboratory or with a faculty member.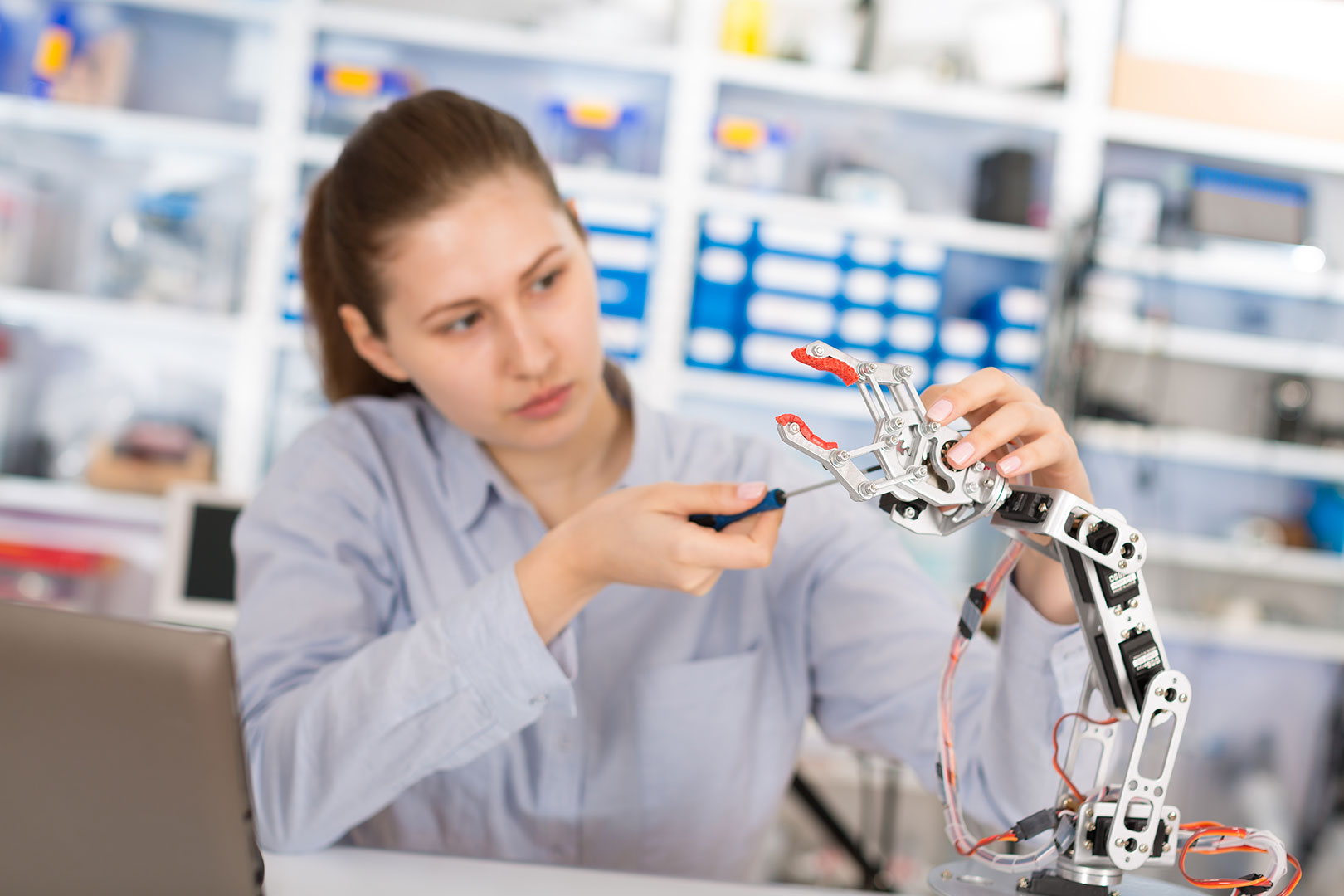 For more information or questions about the program, please contact us at eip@umd.edu.

Download the EIP brochure here.

View the Honors College Academic & Conduct Policy here.

A Great Place to Launch
The Entrepreneurship and Innovation Program (EIP) provides University of Maryland Honors College freshmen and sophomores with an interdisciplinary, living and learning education to help build the entrepreneurial mindsets, skill sets, and relationships invaluable to developing innovative, impactful solutions to today's problems. 
A joint program of the Honors College and the Maryland Technology Enterprise Institute (Mtech), EIP has a proven pedigree of successful creativity and innovation-related education and achievement. Mtech has been a leading force in entrepreneurial education and innovation for more than 25 years. EIP is based directly on Mtech's groundbreaking Hinman CEOs program, the first undergraduate living-learning entrepreneurship program in the United States. EIP students have access to Mtech's venture development resources and activities, as well as those specifically designated for EIP and the Honors College. 



While we have a strong technology heritage, EIP is an excellent program for any student interested in entrepreneurship and innovation. Nearly half of EIP students are pursuing non-technical majors, including business, psychology, music, English, education and government/politics. And of course EIP is at ther University of Maryland, which was ranked by Kiplinger's among the top-ten public four-year institutions for providing outstanding education at an affordable price.



Our mission is to foster an entrepreneurial spirit, create a sense of community and cooperation, and develop ethical and innovative leaders.
Meet Some of Our Amazing EIP Students!